About Us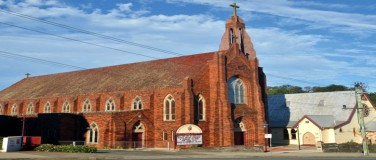 We warmly welcome you to the Sacred Heart Parish nestled at the foot of Mt Warning and along the banks of the majestic Tweed River. The Parish Administration Centre is located in Murwillumbah.
The Parish has been serving the Tweed district township of Murwillumbah and surrounding villages of Uki & Burringbar since 1889.
Staying Connected – click here
Latest Notices – click here
Fr Anthony's Reflections and online Masses - click here
Reflections and online Masses from our Bishop, Gregory Homeming – click here
Parish Groups
We welcome you to participate in our community through one (or more!) of our parish groups. Want to find out more?
Please contact the parish office. We look forward to seeing you.
Mass Times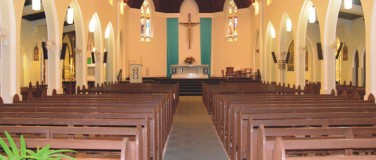 The following Masses will be celebrated this weekend 08-09 August 2020
Saturday 08 August  – 6 pm -  Fr Anthony Lemon and Fr John Fitz-Walter
Sunday 09 August  – 8 am – Fr  Anthony Lemon
Sunday 09 August – NO 10 am MASS today
From 1 July 2020 the number of people permitted to attend Masses and other church services is determined by the 4 square meter distancing rule.
Whilst this change has allowed us to open up more seats in the Church, we are still limited and therefore we will continue with our current "booking" system.
All Masses will be celebrated in Sacred Heart Church (entry via main entrance only).
Bookings for weekend Masses should continue to be made through the Parish Office by phoning 6672 1118  on Tuesday & Wednesday 9 am to 3 pm or by email to shpmbah@norex.com.au.  Alternatively you can "book ahead" when you come to Mass each weekend for the following weekend.

Location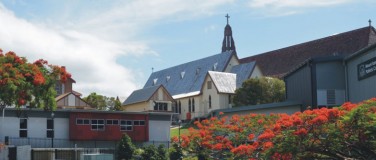 Sacred Heart Parish services a number of communities in the Tweed Shire.
The main administration centre is located at 137 Murwillumbah Street (cnr Queensland Road), Murwillumbah NSW.
click here to access the location map.